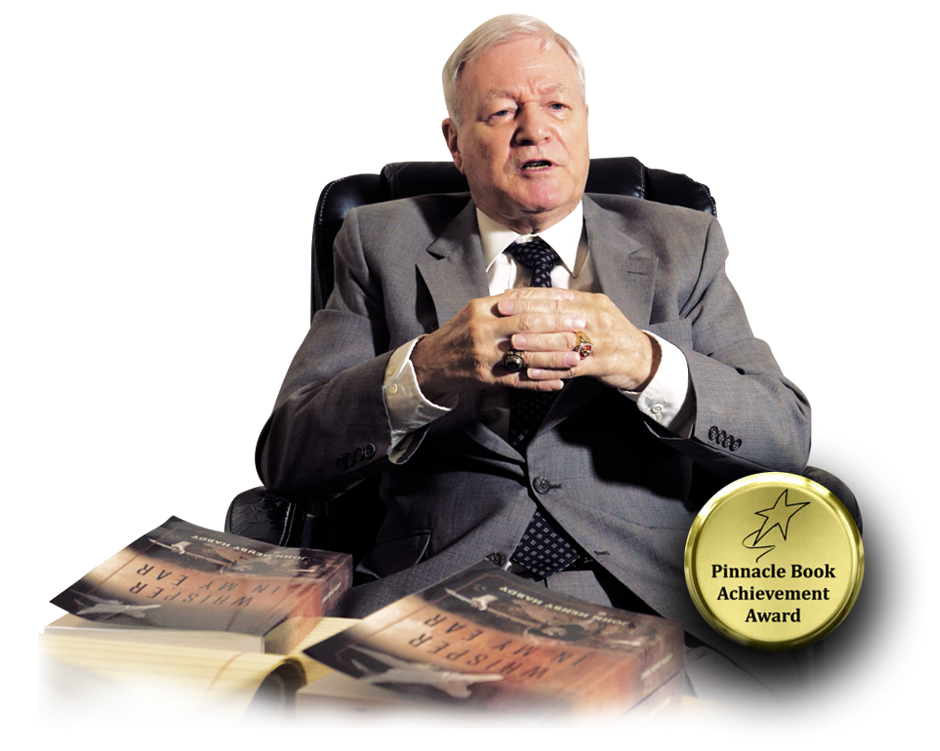 John Henry Hardy spent more than thirty-three years serving as an enlisted man and as an officer in the US Marine Corps.
He is also a retired AT&T Territorial Support Manager and earned his AA in sociology and the humanities, his BA in psychology and his MA in business management.
Watch the trailer of the book "WHISPER IN MY EAR".
Whisper in My Ear is a story of two loving couples–with ordinary desires and passions–who are called on to bear witness to an extraordinary time as they serve in the US Marine Corps and the US Navy, and strive to fulfill their duties and follow their orders, whether they agree with them or not, while a gruesome and bloody war rages all around them. Learn more…
Synopsis: It's the 1960s, and cultural and political unrest is sweeping across America. In the midst of this turmoil, three young Americans find themselves on a path that sends them to join the war effort in Vietnam;
Dion Murphy, a handsome football player from Georgia; Cathy Addison, a pretty young nurse from Minnesota; and Norman Coddington, a young man from a wealthy but dysfunctional Boston family. While in Vietnam, all three, along with a beautiful young nurse from the Philippines, must confront enemies from their pasts while walking into an uncertain future.