John Henry Hardy spent more than thirty-three years serving as an enlisted man and as an officer in the US Marine Corps.
He is also a retired AT&T Territorial Support Manager and earned his AA in sociology and the humanities, his BA in psychology and his MA in business management.
John Henry Hardy

Retired AT&T Territorial Support Manager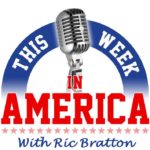 A runner and coin collector, he wrote Whisper in My Ear after observing the widespread mistreatment of America's soldiers returning home from the Vietnam War.
John retired from the Corps in 1999 and now lives in Mesa, Arizona, with his wife, Lucy.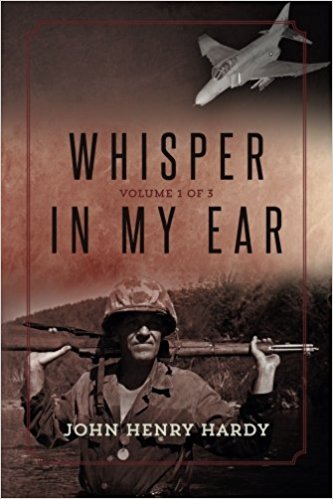 Whisper in My Ear: Volume 1 of 3 (Whisper In My Ear)
Synopsis: It's the 1960s, and cultural and political unrest is sweeping across America. In the midst of this turmoil, three young Americans find themselves on a path that sends them to join the war effort in Vietnam;
Dion Murphy, a handsome football player from Georgia; Cathy Addison, a pretty young nurse from Minnesota; and Norman Coddington, a young man from a wealthy but dysfunctional Boston family. While in Vietnam, all three, along with a beautiful young nurse from the Philippines, must confront enemies from their pasts while walking into an uncertain future.
Set against the backdrop of minor skirmishes and culminating in one of the Vietnam War's longest and bloodiest battles, Whisper in My Ear is a story of two loving couples--with ordinary desires and passions--who are called on to bear witness to an extraordinary time as they serve in the US Marine Corps and the US Navy, and strive to fulfill their duties and follow their orders, whether they agree with them or not, while a gruesome and bloody war rages all around them.
This novel also emphasizes the important role women play in all wars, whether they remain at home or serve abroad, and the debt of gratitude the wounded owe to the critical and angelic care of a combat nurse. The insane torture of captured and or wounded American Marines by the Apache woman is almost unbelievable but true, as are the facts about the Vietnamese culture and the war itself. The Vietcong women were also adept spies and snipers, and the male sniper characterized in the story is based on the life of a famous North Vietnamese mercenary.
The story also depicts the exploits of the Vietnam War's most famous American sniper, Marine Sergeant Carlos Hathcock, and the torment suffered by Americans in the prison camp known as the Hanoi Hilton. You will also learn about the unsung heroics of the "Brown Water Navy" and the "Blue Water Navy", and the major impact they had on the war effort and in saving American and South Vietnamese lives. The contributions of our allies, particularly those of Australia, Canada, Sweden, the Philippines, and South Korea, is acknowledged in this story and gratefully appreciated!
Whisper in My Ear Volume II of III
Amazon Customer reviewed Whisper in My Ear: Volume 2 of 3
A must read for everyone! February 4, 2016
Best series I've ever read! John brings history to life and you don't want to put it down once you start reading it. By far the best books I've ever read. They kept me interested and wanting to read more. I would definitely recommend books from this author and I am anxiously waiting to buy whatever he has in the works next.
Absolutely buy this series.
They're an asset to anyone's collection, from the first time buyer to the avid collector. These are an absolute must read for any history buff or anyone wanting to know what really went on in the Vietnam War. And for those non-history readers, the romantic story alone will keep you intrigued. The "Whisper in my Ear" series by Mr. Hardy is a must read and a must buy full of research of actual events that had to take many many years of work. Well done!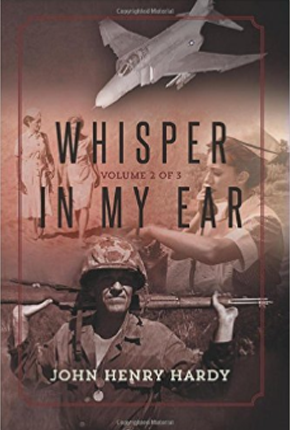 Whisper In My Ear Volume III of III

5.0 out of 5 stars Five Stars
By Amazon Customer on February 6, 2016
Format: Paperback Verified Purchase
I highly recommend these books by John Henry Hardy!!!! 5 out of 5 stars!!
They're really that good!!!!!!!! Hooray!!!!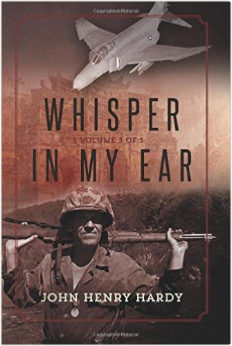 5.0 out of 5 stars A great read
By Amazon Customer on January 28, 2016
Format: Kindle Edition Verified Purchase
Customer Reviews: Excellent book

The Day God Played Baseball
Synopsis: The Cherokees haven't won a baseball game against their rivals, the Creeks, in ages. The Creeks, under the leadership of wealthy factory owner Conrad Beamis, have won the championship two years in a row. Worse, it's obvious that Conrad bribes officials and recruits overage ringers for his team. How are you supposed to beat a team that doesn't play by the rules?
The Cherokees' coach, Alex Sardinski, understands his players' frustrations. The rivalry between the two youth baseball teams is all too personal for him. Conrad hates Alex and would do anything to see him fail. He's even lured away Alex's girlfriend, Candy, with promises of luxury and excitement.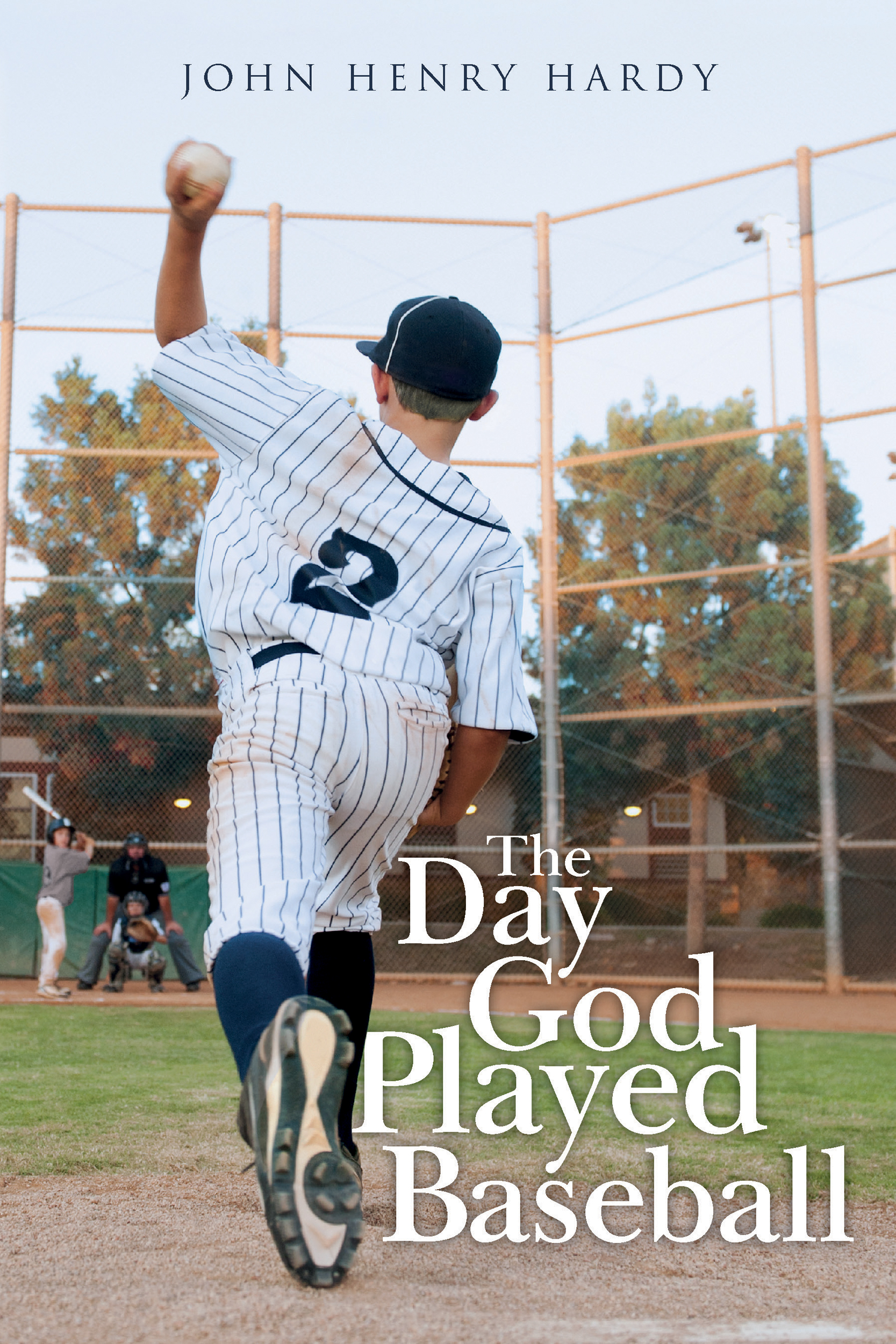 Alex is at the end of his rope when help comes from an unexpected source. A mysterious woman and her son, Timmy, have appeared just in time for Timmy to join the Cherokees. Timmy certainly knows how to pitch, but in the last inning of the big game, Alex begins to wonder if there's something else going on with the angelic youngster.
You'll have to discover Timmy's secret for yourself in this hilarious sports story that's sure to be a hit with readers who enjoy seeing good triumph over evil.
Synopsis: In the interest of world peace...
That is the pretense for a meeting between America and a coalition of China, Russia, India, and Saudi Arabia.
It is 2041, and the US president, Constance Higgins, recognizes the invitation for what it is. The countries are demanding a payment of gold. Previous administrations have sunk America into trillions of dollars of debt after giving citizenship and Social Security benefits to wave after wave of illegal aliens. Now, other countries scoff at the solvency of the US dollar.
As the financial crisis distracts the government, a sinister scheme is going into effect. Operation Dragon is a threat to the liberty of every man, woman, and child in America. The United States will have to rise up to fight an invading military force.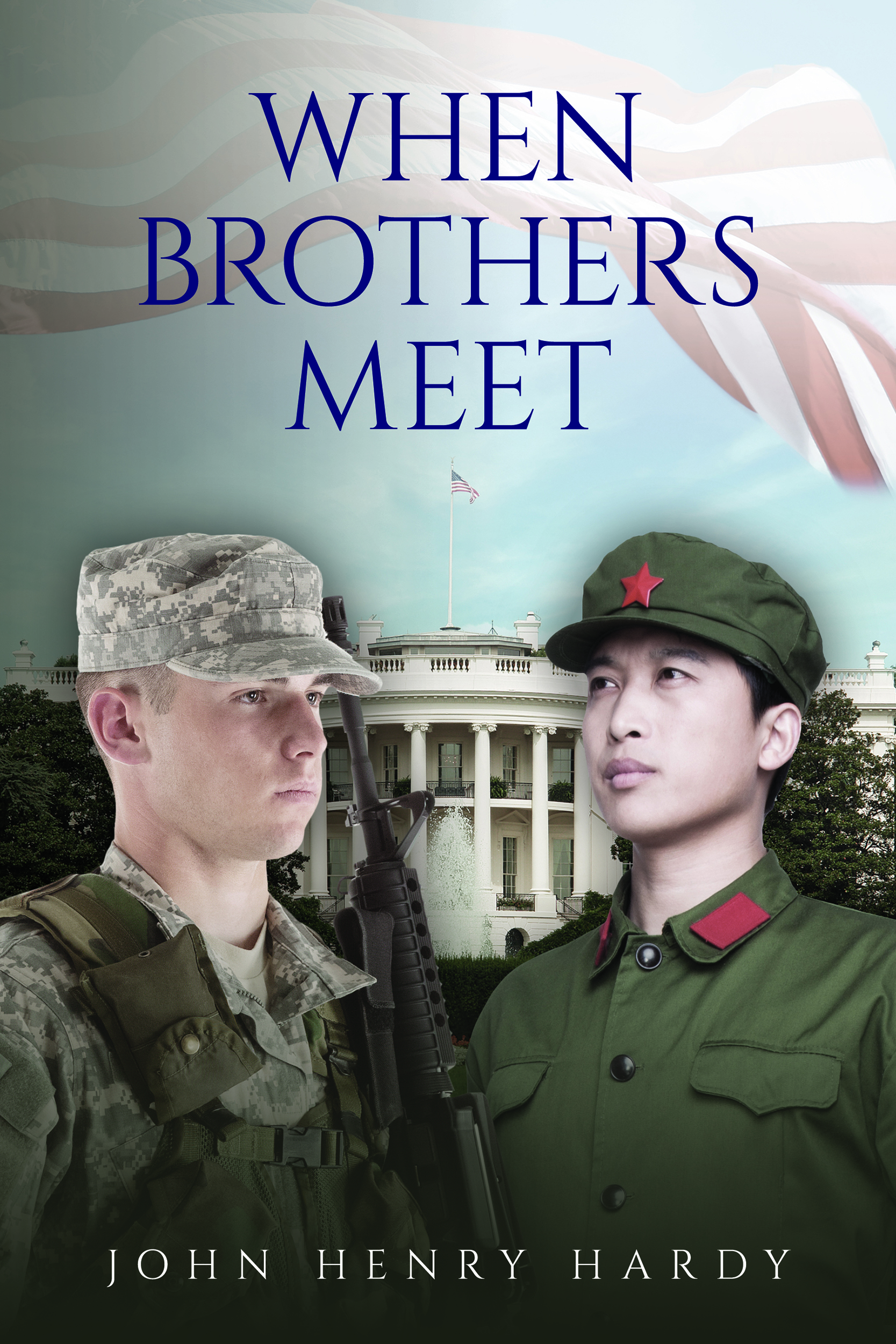 Army ranger Mike Dalton is one of the patriots to take a stand, but he is tormented by his relationship with the beautiful Kyla MacGregor. Their connection will have surprising repercussions in the fight that follows.
Through a cast of characters that includes army rangers, NSA, CIA, FBI, SS agents and everyday Americans, John Henry Hardy celebrates US patriots and the courageous spirit that built this country.
The Place Where The Giant Fell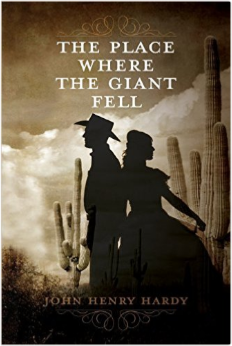 Format: Kindle Edition Verified Purchase
A good book, perfect for a beach read.

Loved, loved, loved this book!!! Everything flowed so well, it felt like I was right there with the characters. The details & descriptions paint a great visual, and the factual references obviously took a lot of careful research. I would love to see this on the big screen!
By Amazon Customer on February 16, 2017

Format: Kindle Edition
 The Place Where the Giant Fell is a wonderful book written by author John Henry Hardy. The story is told through the eyes of a ninety plus year old woman. It's a western story with loads of historical facts. Thanks to Net Galley and the publisher for the advance copy.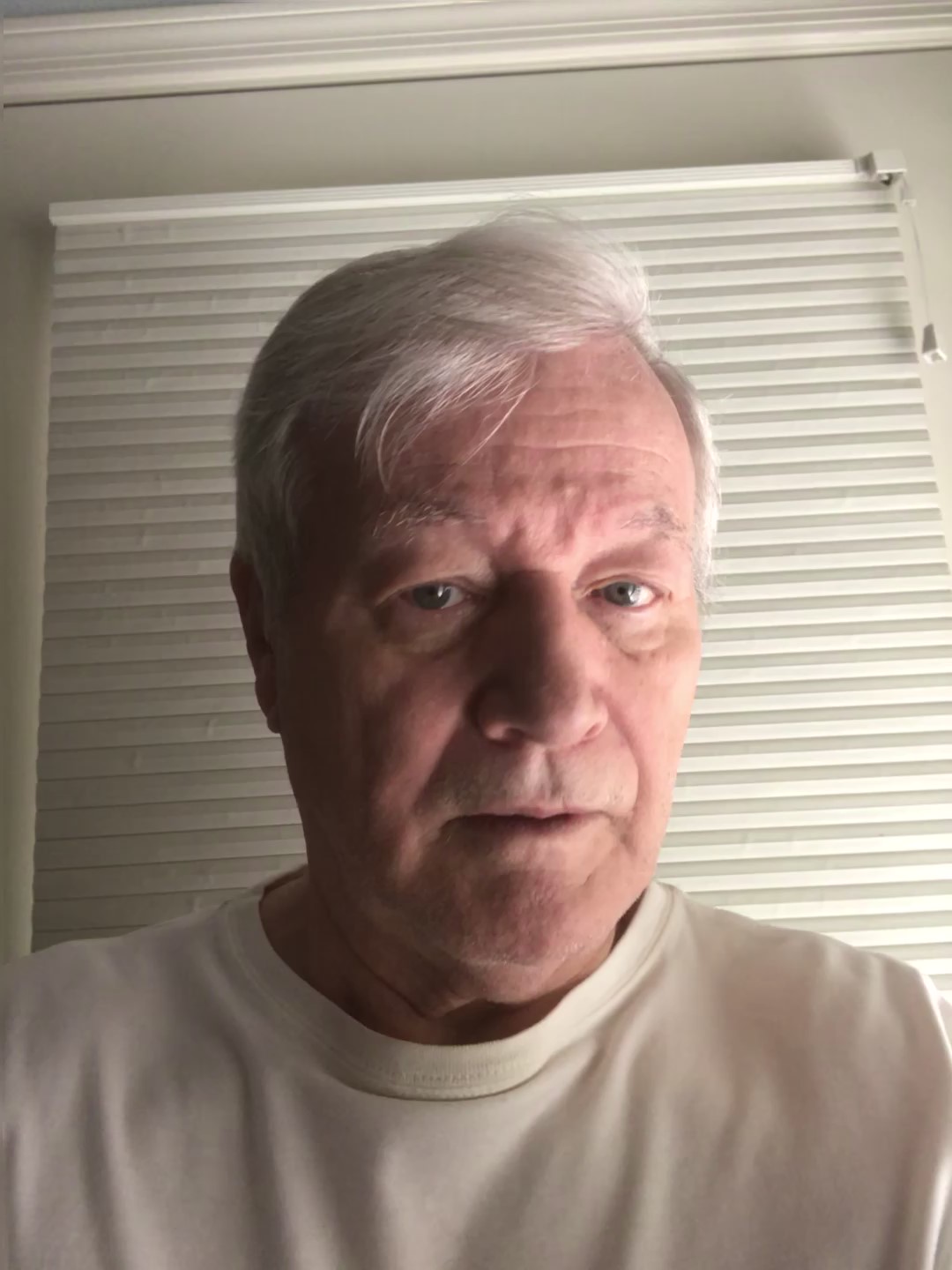 THE PLACE WHERE THE GIANT FELL
Synopsis: Carrie Ann Benton and Rodney Buchard have been in love since grammar school. Her father, federal judge Horace Benton, has forbidden them to see each other. The reason? Rodney's mother is Mexican, a fact that will hurt Horace's prospects of becoming governor of Arizona--and one day, maybe president of the United States.
The judge needs the money and support of affluent voters--which excludes the likes of a so-called "half-breed" like Rodney. Instead, Horace aligns himself with the state's many powerful cattlemen.
Defying her father's wishes, Carrie continues her secret romance at an undisclosed rendezvous point inside Fire Mountain, unaware that someone is tracking them--someone prepared to end their relationship for good. Meanwhile, Earl, a wealthy cattle baron's son, is duped into following their trail in hopes of professing his love to Carrie and separating her from Rodney once and for all.
After an accidental death, US Marshal Max Greystone arrives to investigate and begins to unravel a twisted web of lies, deceit, and intrigue. Will the truth be uncovered before more people lose their lives?